On Tuesday 2 February the Minister for Sport, Jane Howlett, MP announced at an event held at Tolosa Park, the successful projects from the Community, Sport & Recreation's (CSR) Improving the Playing Field grant program. Glenorchy City Council submitted two applications and both of them were funded, receiving $250,000 each towards their respective budgets.
What are the Glenorchy projects?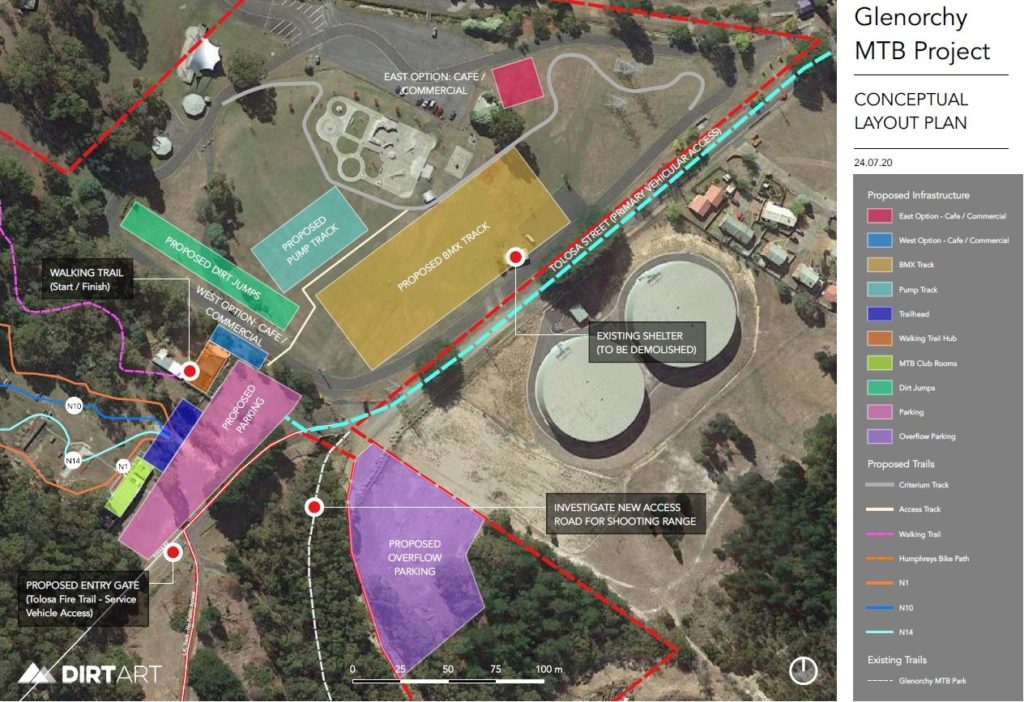 The first project is the construction of a state level BMX facility at Tolosa Park. The project, with a total budget of $750,000 will include a 5m start ramp with hydraulic start gate, natural surface track, hotmix corners and lighting to attract local, regional, state and national level BMX activities.  The facility will be open to the local community and visitors, as well a new home to the Southern City BMX Club who will help our designers develop the space. The former Berriedale BMX site will be repurposed as a recreational space reimagined as part of the larger Berriedale Peninsula Masterplan.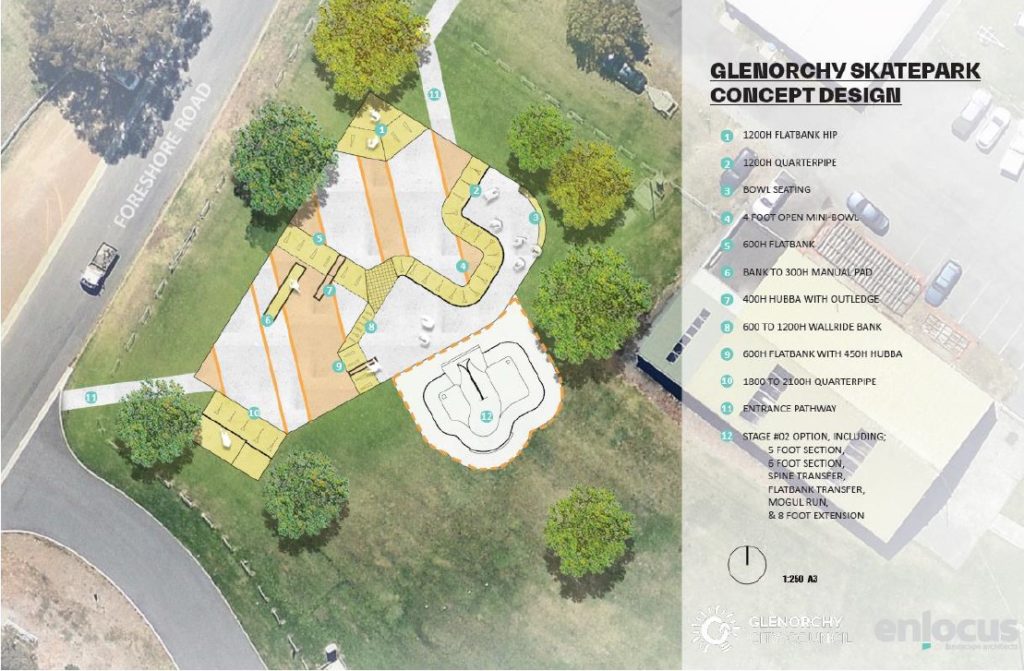 The second project is the construction of a new regional skatepark at Montrose Foreshore Park, with a now totally funded budget of $500,000 to create a real skaters' haven in our city. The new skatepark will provide the youth-based component of the larger playspace project commencing in 2021. Designed to provide a central fun-box, half-pipe, quarter pipes, spine transfers, handrails, vert ramps, banked ramp and other features enticing both first-time and avid skaters alike. Families of all ages and interests from nearby and beyond, will find the Montrose Foreshore a haven for those who love to play.
To read more about the larger playspaces project happening in Montrose and Goodwood click here.
What's the next step?
The next step will be conducting a procurement process for both projects to ensure the final concept is in line with community expectations and relevant stakeholders. There are only a small number of companies in Australia that do both design and construct for BMX tracks and skateparks as they are highly specialised projects.

We will be asking you!
We will be asking the community for their feedback as the designs are drafted up so please keep an eye on our engagement page and register your details to be notified when consultation opens.
For further enquiries please contact the Sport and Recreation Project Manager at Council on 6216 6800 or email gccmail@gcc.tas.gov.au