To help improve the health and wellbeing of our residents, we have developed a Healthy Communities Plan (PDF).
The main priorities of the plan are to provide:
a natural and built environment that encourages active lifestyles and healthy eating
a cohesive and inclusive community with well-developed social and community networks and assets
improved personal health knowledge, practices and lifestyles.
The Community Development Officer – Healthy Communities, oversees the implementation of the plan and can provide information on programs, resources and contacts for sport and recreation organisations.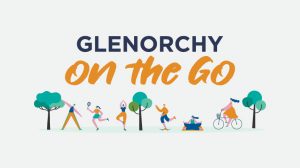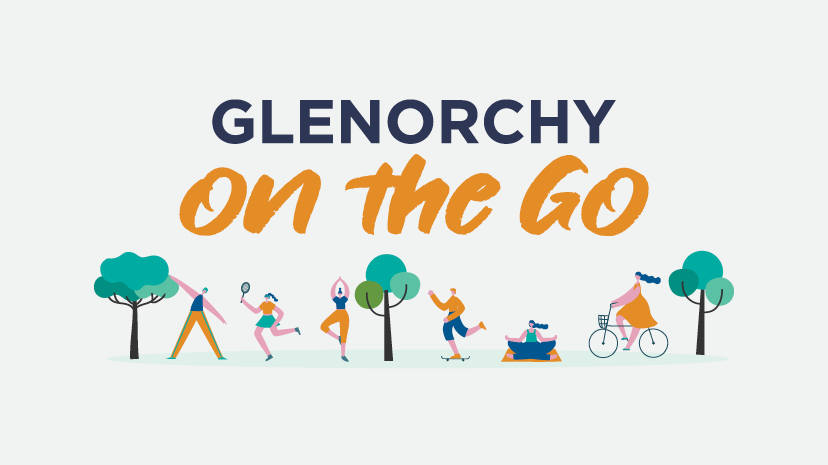 Glenorchy on the Go is a brand that promotes positive health and wellbeing initiatives in the Glenorchy community.  We support and promote free or low cost activities available for all ages and abilities from walking groups, low impact exercise and information sessions looking at health related issues. You will find opportunities to stay healthy and make friends every day of the week!
Check out what activities are on in your area with our weekly calendar.
Glenorchy on the Go activity calendar
For upcoming Glenorchy on the Go events, head to our Events page.
Want to promote your own initiative under the Glenorchy on the Go brand? Contact Council's Health Communities Officer on 6216 6800.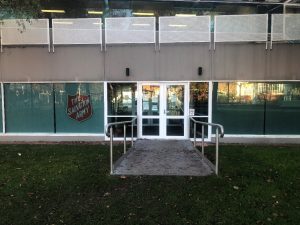 We hold free immunisation clinics on the third Monday of each month from 9:00 am to 10:30 am at the Salvation Army Centre, at the back of 2 Terry Street, Glenorchy. Entrance is via a door in the rose garden in front of Council chambers.
UPDATE: The clinic session due to be held on Monday , 18 October 2021 has been cancelled due to the COVID-19 snap lockdown in Southern Tasmania. Please contact your GP for advice on immunisation.
Vaccinations are provided to children and adults, in-line with the National Immunisation Program Schedule, for free. If our clinic does reach it's operating capacity on the day you may be directed to contact your GP or to attend a Council clinic elsewhere.
Immunisation is a simple, safe and effective way of protecting children against several deadly diseases. At our clinics, we offer all of the childhood immunisations, school-based catch-up immunisations and immunisations for adults who are covered under the National Immunisation Program.
Children must be with a parent or guardian to receive an immunisation.
For more information on immunisation (including what types of vaccines you or your family can receive) please visit the immunisation section of the Australian Government Health website.
To find out what immunisations you or your family should receive, view the National Immunisation Program Schedule.
School Immunisations
As part of the National Immunisation Program, we attend high schools to give grade 7 students their immunisations.
At the start of each school year we send out immunisation consent forms to parents/guardians of year 7 students. The consent forms need to be completed and signed by a parent/guardian and returned to school by the date printed on the consent form envelope.
Grade 10 students can receive their ACWY vaccination in term three and the Tasmanian Government funds this vaccine for students aged 15-19.
You can find more out about school immunisations on the Department of Health and Human Services website.
For any students not at school when we visited, we hold catch-up clinics. The clinics are held at the Council offices, 374 Main Road, Glenorchy.
2021 catch up clinic dates:
Wednesday 24 March 2021
Wednesday 3 November 2021
Other immunisations
You can buy the adult diphtheria, tetanus, whooping cough vaccines at Council offices, or by booking and paying with a credit card over the phone on 03 6216 6800.
Vaccines must be purchased from Council before you come to the clinic. Please bring your vaccine receipt to the clinic when you come.
Flu vaccinations are offered free to seniors over 65 and children as per the National Immunisation Program. If you are not eligible under the program you can buy a vaccine at your local GP or chemist.
We do not give travel vaccinations. We do not administer vaccinations purchased elsewhere.
Records
To request a copy of your child's vaccination records, please complete our immunisation record request form (PDF) and email it to gccmail@gcc.tas.gov.au.
Other places to get vaccination records