Our community achieves great things everyday. Here are some ways in which we can acknowledge the contribution of those enriching Glenorchy's culture, identity and community.
Glenorchy Volunteer Awards
The Glenorchy Volunteer Awards were established in 1994 to acknowledge the efforts of volunteers within the community, and to encourage the growth and recognition of volunteering.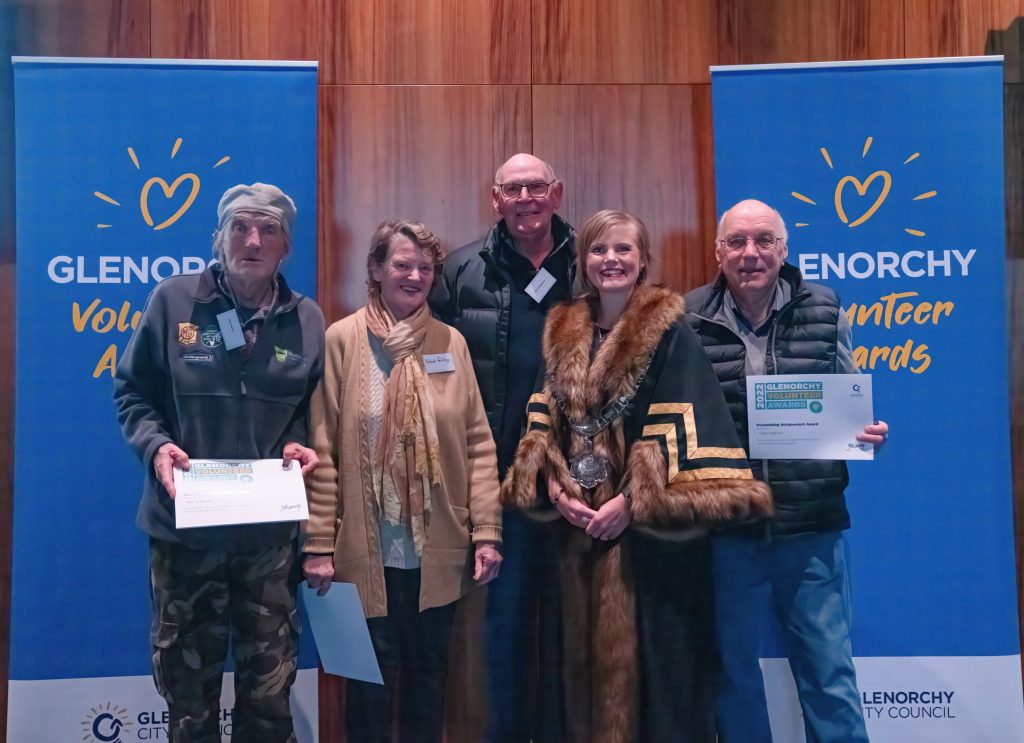 L-R Garry Rusden, Glenda Fehlberg, Barney Balmforth, and Colin Sanford of the Glenorchy Community Volunteer Program receiving an Outstanding Achievement Award from Glenorchy Mayor Bec Thomas.
Click here to download a copy of the 2022 award recipients
Click here to download a copy of 2021 award recipients
Click here to download a copy of past recipients 1994 – 2020
Glenorchy Community Awards
The annual Glenorchy Community Awards recognise and celebrate outstanding achievements by people in the Glenorchy community. Organised by Glenorchy City Council, the Community Awards were expanded last year to include several new categories, giving more opportunities to nominate people and groups from the Glenorchy local government area who are doing great things.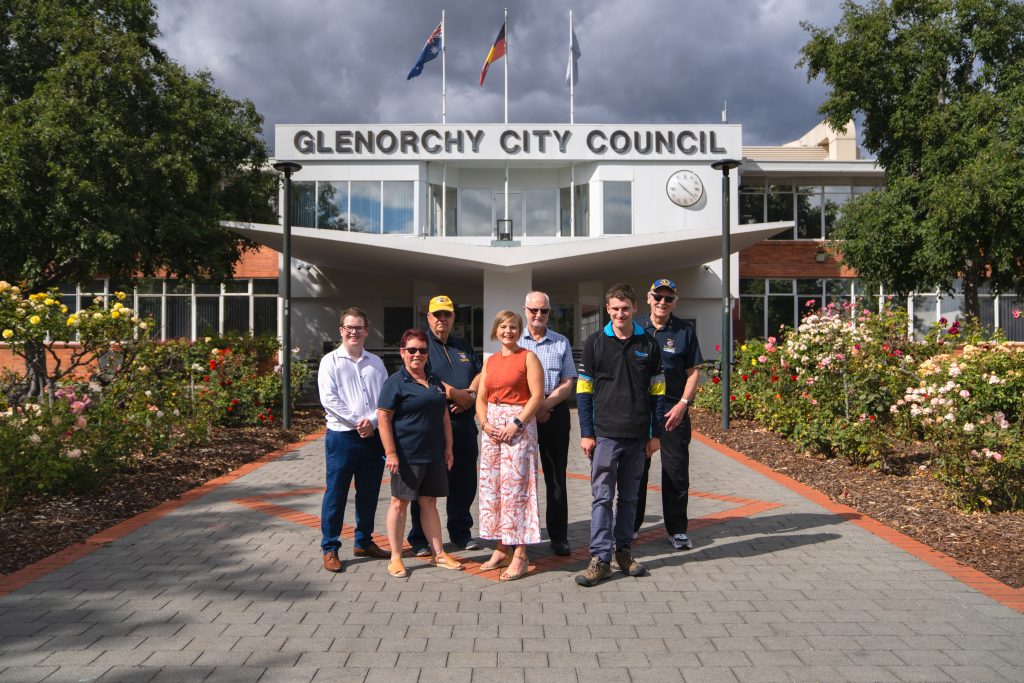 The 2022 Community Award winners are:
Citizen of the Year – Eric Myers
Young Citizen of the Year – Eli Morrison
Community Group of the Year – Lions Club of Glenorchy City
School Group of the Year – (joint winners) Student Representative Council at Springfield Gardens Primary and E-Team at Rosetta Primary
Sports Achievement Award – John Clarke and Judy Latham (Glenorchy Rodman Bowls Club)
All Abilities Award – Luke Rand
Nominations closed in November 2021.
A special awards presentation was held in January 2022, to celebrate all award nominees and recipients. Mayor of Glenorchy Bec Thomas announced the winners in an online video due to COVID restrictions preventing an in person ceremony.
Click here to view a list of previous award recipients from 1984 to 2021.
Citizenship Ceremonies
We hold several ceremonies throughout the year where new Australian citizens are officially welcomed into our community. Conferees are contacted by Council approximately 4 weeks before their ceremony date. To enquire about upcoming citizenship ceremony dates please contact our Community department on 03 6216 6800.