Glenorchy City Council is committed to working with our community to form decisions and projects that will enhance lives.
Our community engagement projects and activities are guided by our Community Engagement Framework.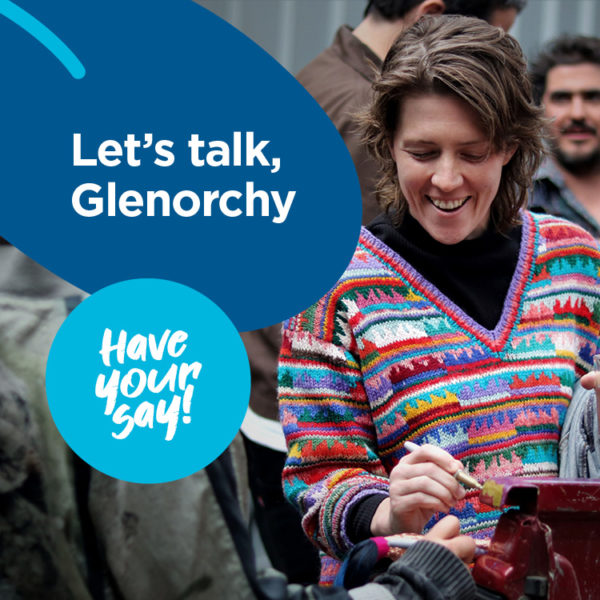 About Let's talk, Glenorchy
Let's talk, Glenorchy is Glenorchy City Council's online community engagement hub, where the community and Council come together to make our City a great place to live, work, study and play.
Let's talk, Glenorchy works alongside Council's various face-to-face engagement activities to provide more ways for you to have your say at a time that's convenient for you.
You can use this platform to share your ideas, provide feedback and stay up to date on key decisions and priorities for our City. Council will use the information you have provided when making decisions and delivering services.
We invite you to use this platform to tell us what you think about current and ongoing projects and check the final outcomes of past engagements.
Your opinions matter – so let's talk, Glenorchy!

Photo above: At the opening of "Hobiennale" at Moonah Arts Centre, 2019. Photo by Kaea & Olivia Photography