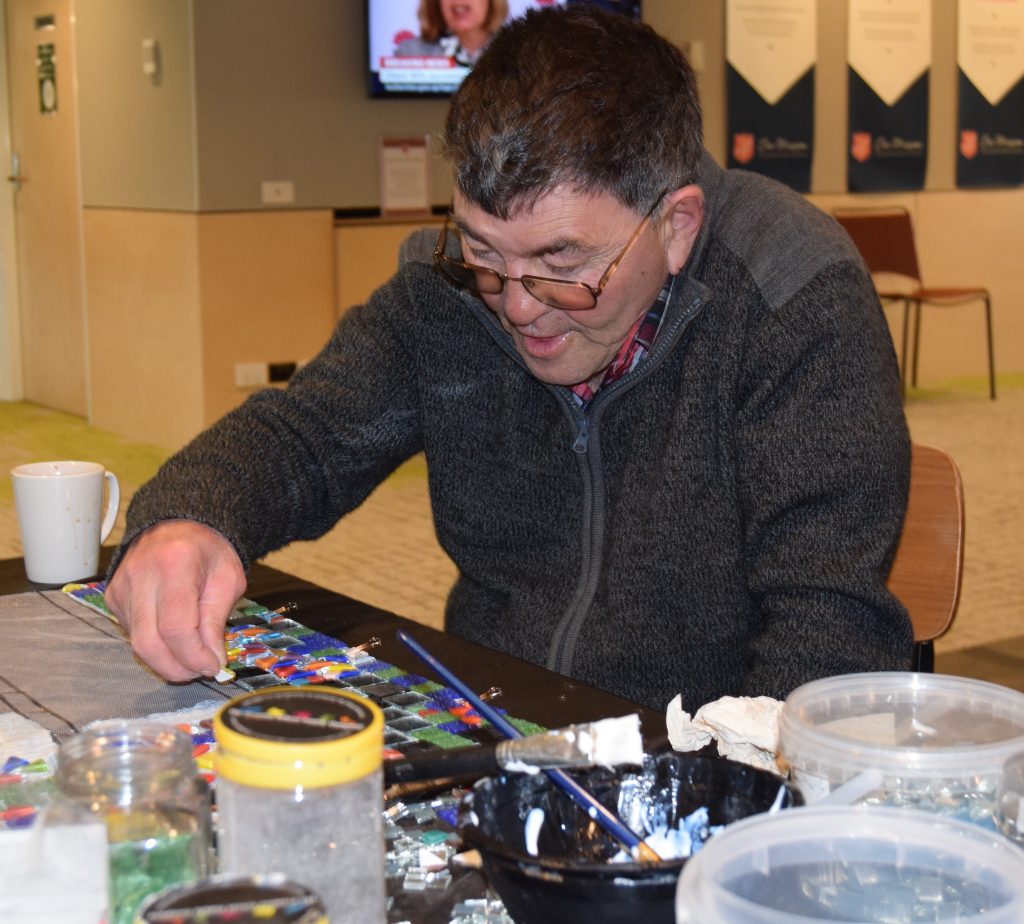 Homelessness Week is a national event held each year during the first week of August, which aims to raise awareness of people experiencing homelessness, the issues they face and the actions needed to achieve enduring solutions. The theme for Homelessness Week 2021 in Tasmania is Housing Ends Homelessness. Shelter Tas also supports Homelessness Australia's national theme of Everybody Needs a Home.
What is homelessness?
On any given night, we estimate in Tasmania, 1 600 people are homeless. This could mean staying on the couch or floor in someone else's home, sleeping on the streets, or struggling to get by in insecure, overcrowded or inappropriate accommodation.
What is happening in Glenorchy?
We are working closely with the Salvation Army Glenorchy and Shelter Tas to raise awareness about homelessness throughout the month of August. Homelessness Week coincides with the start of Action August where, each year, Council hosts a series of activities and collects donated items to assist some of the most vulnerable people in our community.
On Wednesday 4th August there will be a community BBQ held on the front lawns to launch Action August.
Throughout August, Glenorchy Council is collecting dry and tinned goods for people and their pets. You can also donate items for 'Right for the Night Kits' such as beanies, gloves, blankets, rain ponchos, scarves and warm socks; these items can be left in the front foyer of Chambers (374 Main Road, Glenorchy).
There is another collection taking place at Glenorchy Library; this is to collect items for activity backpacks for children who have been displaced from their homes. Items that you can donate include books, pencils, small toys, jigsaws, teddy bears, small craft kits, toothbrushes, toothpaste, hair-ties, hairbrushes, etc. (suitable for boys or girls aged 3 to 12).  These items can be left at the front counter of the Glenorchy Library (4 Terry St, Glenorchy)
At Salvation Army, Glenorchy (2 Terry St, entrance also from Council lawns) there will be music jam sessions, lunches and art workshops taking place at Salvation Army, Glenorchy each Thursday. This is to provide opportunities for people to reach out, talk to someone and enjoy some fun together this month. All welcome.
 On Thursday 26 August there will be a mini art exhibition of people's creations and a community lunch when the donated items will be handed over to the Salvation Army for local distribution in Glenorchy.  If you would like to donate some food to contribute to this lunch please contact Lisa Rudd, Safer Communities Officer at Glenorchy Council.
Members of our Council staff, Mayor Bec Thomas and some of the Aldermen are participating in the Salvos sleep out. They will spend the entire night sleeping outside in Glenorchy. The GCC team have made a fundraiser to raise much needed funds to support those experiencing homelessness in our local community. If you would like to donate, please follow this link: https://salvossleepout.salvationarmy.org.au/t/salvos-sleep-out-glenorchy
More resources:
Shelter Tas – https://sheltertas.org.au/homelessness-week-2021/
The Salvation Army – https://www.salvationarmy.org.au/need-help/homelessness-support-services/national-homelessness-week/