The chocolate house of Cadbury was founded in Birmingham, England in 1830 and began exports to Australia in 1881. After the First World War a period of global expansion began, and the parent company took the decision to establish a factory in Australia. The Cadbury delegation visited Melbourne and Sydney before a chance meeting with the Tasmanian Premier, Sir Walter Lee, saw members travel south, to Hobart.
Here they found a ready workforce, plentiful hydro-power, access to international and interstate shipping routes and a temperate climate. They were able to purchase a former military camp site at Claremont that afforded them the space to develop an antipodean version of the Bournville 'factory in a garden' – the Quaker vision for modern industry, complete with housing estate and recreational facilities.
In 1921 construction commenced at the Claremont site. An official opening took place on 21 October and production commenced in January 1922 under the guidance of British confectioners who settled in the adjacent garden suburb with access to a school and playing fields. With innovations in plant and processes, production of the famous Dairy Milk Chocolate line commenced at Claremont in 1928.
Along with the Electrolytic Zinc Company and Titan Nail and Wire Company, Cadbury was a key cornerstone in Glenorchy's reputation as an industrial hub in the first decades of the 20th century. Over the course of the past 100 years the company has well and truly established itself as part of the fabric of our community as an employer, supporter and sponsor of local groups, charities and events.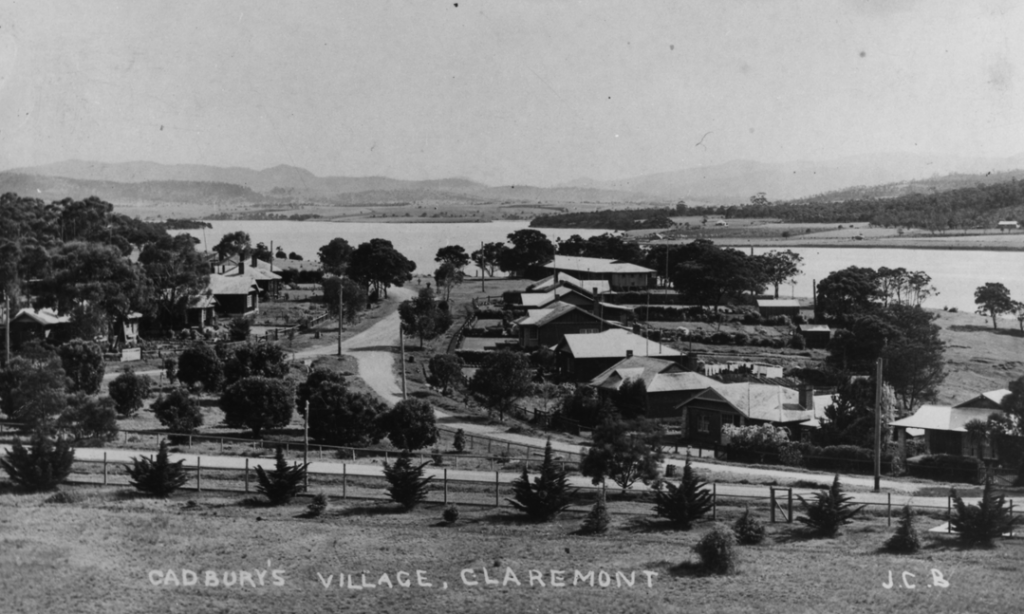 Fun facts about Cadbury Claremont in 2022
To this day, 48 dairy farms in Tasmania's north-west, proudly supply the glass and a half in every block! Some have been supplying Cadbury with their milk for over 50 years!
The Cadbury factory in Claremont employs over 450 staff and runs 24 hours a day.
Claremont is the largest Cadbury factory in Australia AND the Southern Hemisphere.
Claremont produces all Cadbury Dairy Milk blocks, as well as iconic novelty products like Cadbury Freddo and Caramello Koalas.
Over 200 million blocks are produced annually – 60 000 tonnes of chocolate!