Two decades since the Claremont Community Library opened on 21st May 2002, a special celebration morning tea was held (almost) exactly to the day on Friday 20th May 2022. Library volunteers. Mayor Bec Thomas, Deputy Mayor Steven King and Council staff gathered with cups of tea and a special birthday cake in honour of the Library's milestone.
Jan Southorn, Library coordinator has been with the Library since day one and, along with a team of dedicated volunteers (pictured below – Judy Rawlings and Roz Teakle ), they have done a fantastic job over two decades running this community book service in the heart of Claremont.
The Library is a community-led initiative supported by Glenorchy City Council. The Library has over 455 members and almost 6000 books! With an annual membership of just $10, the Claremont Community Library is more than lending books. The Library also provides opportunities for people to socialise and pop in for a chat. Particularly during the pandemic, the Library became a consistent comfort to those who were experiencing the effects of social isolation and loneliness.
The Claremont Community Library is located at Claremont Memorial Hall, Main Road, Claremont and open Tuesday, Thursday and Saturday from 11am – 1pm. In July, the Library will be hosting its annual MEGA book sale. The funds from the book sale go back into renewing the library's collection so they can continue to offer new choices to their readers. There will be a great selection of thrillers, romance and crime for sale and at very reasonable prices.
For more information contact 0422 939 024 or Council on 6216 6800.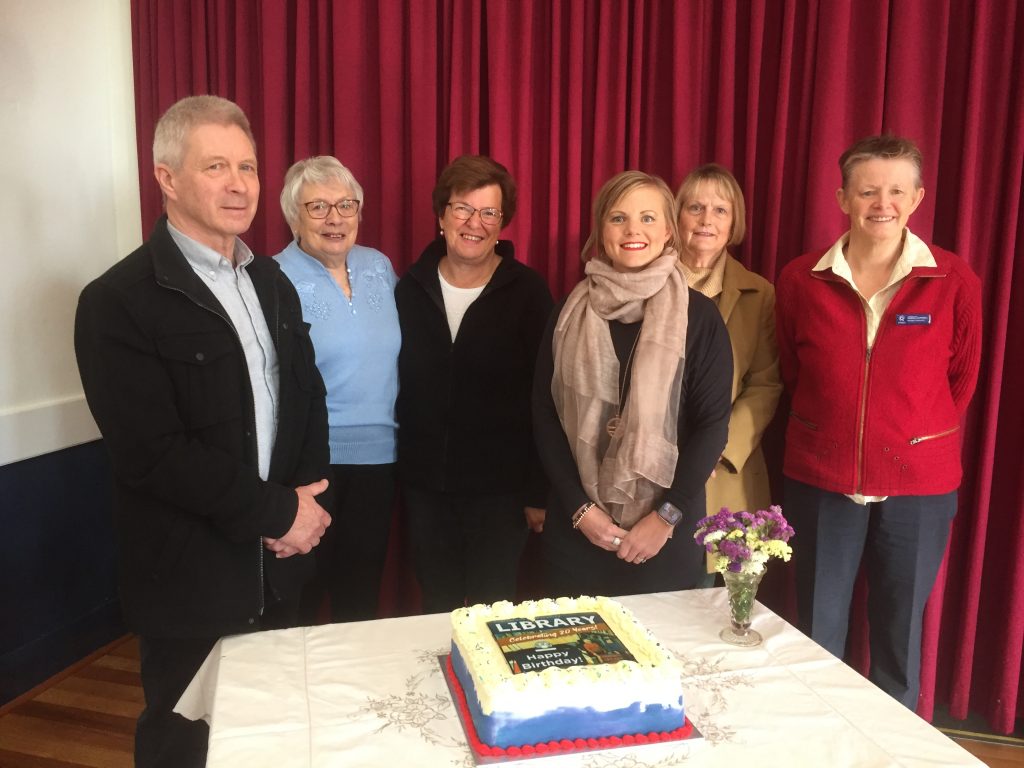 Image description: Deputy Mayor, Ald Steven King, library volunteer Judy Rawlings, library coordinator Jan Southorn, Glenorchy Mayor, Ald Bec Thomas, library volunteer Roz Teakle, Glenorchy City Council Manager Community, Marina Campbell standing together in front of the Library birthday cake.