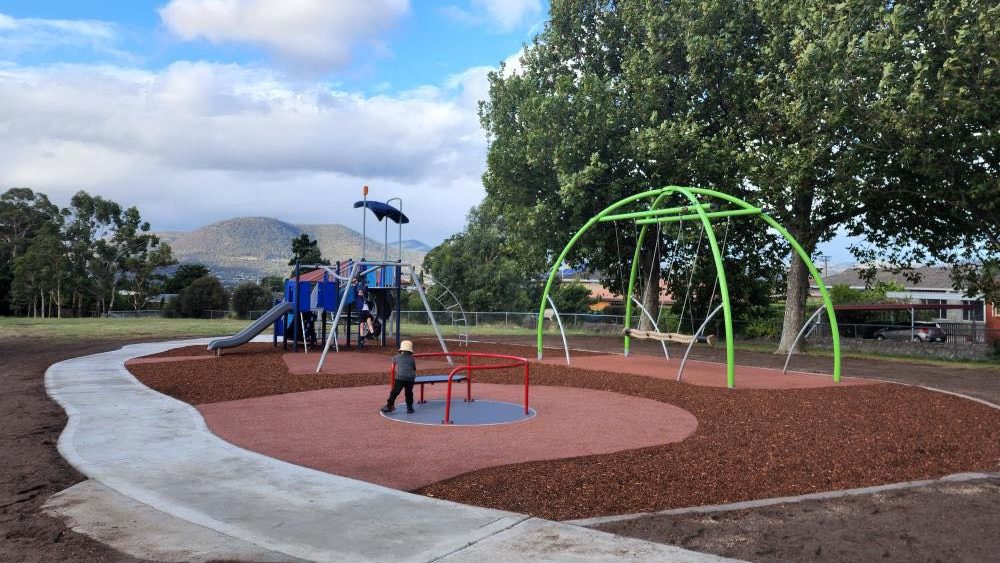 Did you know that there are approximately 44 playspaces across the City of Glenorchy?
This means an average of one playspace per 1090 residents. This is far above the average of one playspace per 1500 residents – as suggested by the recreation and leisure industry of Australia.
Our City's play infrastructure has been well loved, and the majority of our playspaces are now in need of repair/replacement. Council recognises that the community is calling out for improved playspaces in our City – and we are working on providing playgrounds which can support and enrich our growing City.
Council's Planning for Play 2041 Playspace Strategy strives to increase play opportunities throughout the municipality, and identifies playground works needed in the next two decades. These works comprise:
We're Upgrading 10 Local Playspaces:

For Updates on the progress of Council's playspace projects, you can check out our Project Timeline, which is updated regularly, and follow us on Facebook.