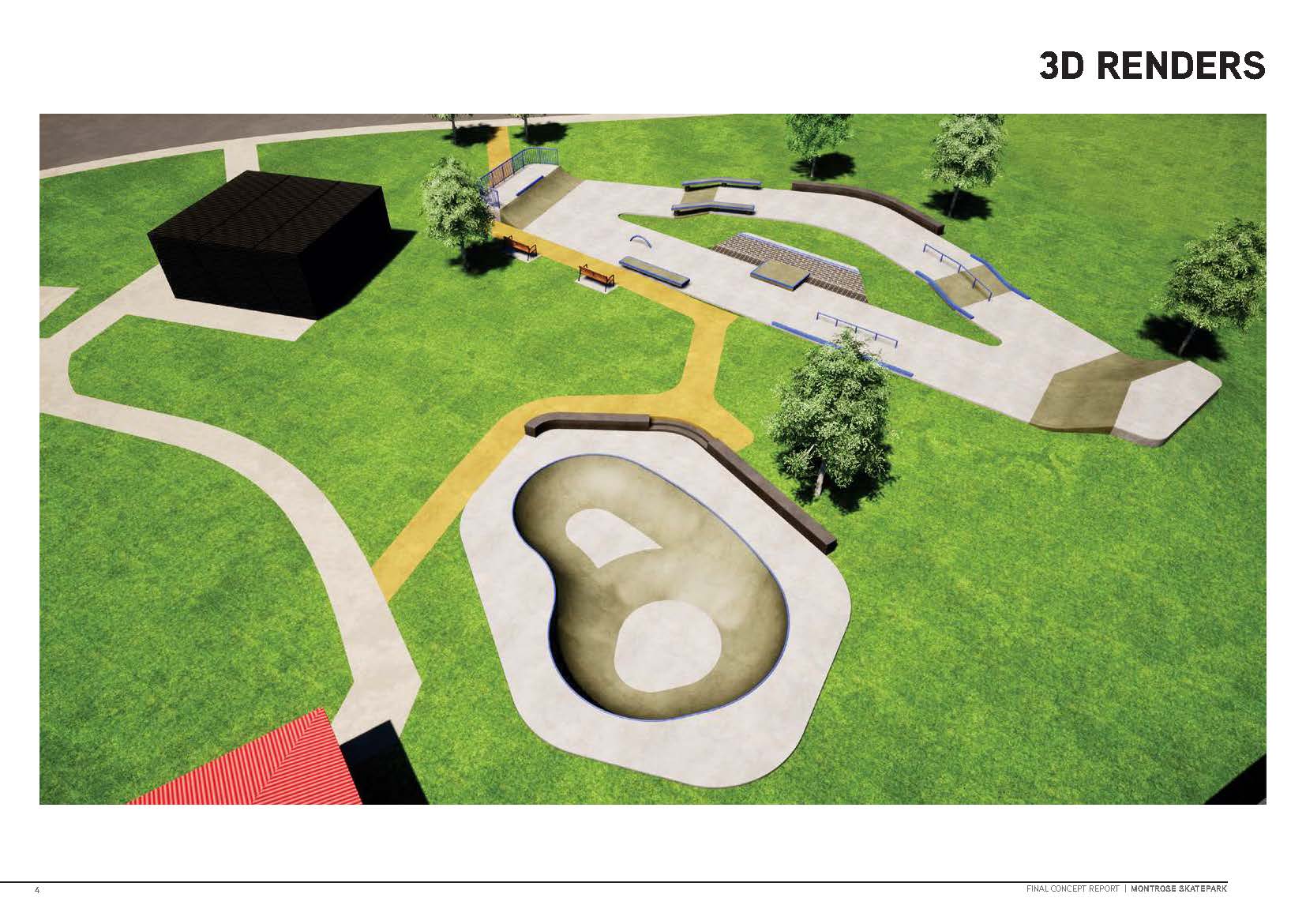 The final design for the Montrose community skatepark has been released following several rounds of community engagement.
The Montrose skatepark project is funded by The Department of Communities Tasmania and Glenorchy City Council.
The final designs are now being made 'construction ready', with works to begin in May or June 2022.
Arriving at the right design has proved to be challenging, with the proposed site at Montrose Bay having numerous underground pipes and cables which had to be worked around.
Council engaged CONVIC, a Victorian based design company with extensive expertise in designing skateparks in both Tasmania and across the nation.
Recognised as one of the major youth facility design companies in Australia, CONVIC has designed over 750 facilities and wanted to hear directly from the wider community about what was on the skatepark wish list and how it would integrate with the surrounding area.
The journey to a final design evolved through a two-stage community consultation process, where members of the public, the local skating community and key stakeholders were invited to provide their ideas and comments on what the skatepark should include.
An initial community information session was held in July 2021 at the Glenorchy Rowing club. Despite Victoria being in COVID lockdown at the time, CONVIC's designers led a successful session with the community via video link.
The participants shared ideas, drew diagrams and even molded playdough versions of their ideal skatepark, while CONVIC's designers shared their experience and insights into skatepark design and potential challenges.
What we heard from the community was the need for an open feature design to allow space to build up speed in order to use elements such as a 'slappy kerb' and 'quarter pipe'.
Another popular request was to separate the skate bowl from the main park section to allow less experienced skaters a degree of space from those with more skill. The bowl will also feature a shallow end for users to build up their confidence and skills.
In mid-September, the community was invited to return for a follow-up session to provide key feedback on the draft designs. This provided a critical opportunity to get a first glance at the potential concept of the skatepark and whether it hit the mark.
Although Council received general positive feedback on the draft design, it was encouraging to see many more suggestions and comments, building on the first engagement, to really tailor the new facility for those who would be using it.
Armed with these comments, CONVIC has presented a final design incorporating the changes, which are now open to view (use the links below).
A contractor has been appointed and construction is set to commence on 27 March 2023, with the new skatepark to completed in approximately June 2023.
For more information please contact our project team at Council, on (03) 6216 6800 or gccmail@gcc.tas.gov.au.